If you've identified the need for a Read Naturally intervention, you're probably eager for your students to begin working in the program as soon as possible. You may have a hunch about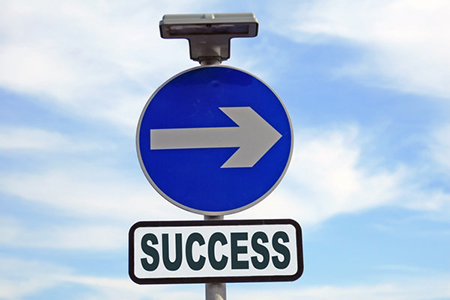 which Read Naturally level is right for your student, and you likely have assessment data to support this hunch. Is this enough information to pick a Read Naturally level and bypass the official placement process, in the interest of saving a little time?
No! As tempting as it might be to choose your student's Read Naturally level based on external measures, this will cause delays in the long run. To ensure students begin in the appropriate Read Naturally level and thus maximize their progress, teachers must use the Read Naturally placement process. Only the Read Naturally placement passages, which are representative of each Read Naturally level, will give you accurate information about the appropriate level for a student. Using any data other than a student's performance on Read Naturally placement passages will result in incorrect placement and may be detrimental to the student's progress.
Read Naturally Encore users should place students using the placement packet included with each purchase. The Placement Packet is also available as a free download on our website. Read Naturally Live users should use the placement system built into the software. (Our latest update to Read Live eliminates the use of Adobe Flash® technology, making the placement process quicker and easier than before.) Users of other Read Naturally curricula should use the placement processes specified for those particular products.
Please review the information and sample scenarios in the Placement Packet and the Read Live User Guide before placing your students. These resources are especially helpful for when you encounter hard-to-place students.
A Word About Placing for Phonics…
One scenario that can be tricky is when a student's fluency level does not match up with his or her phonics needs. Consider a student whose phonics needs indicate that he needs help with short vowel sounds—which are covered in phonics level 0.8—but whose fluency ability is higher. Should the teacher place this student in the level that addresses his phonics needs or in the level closest to his fluency level?
Our recommendation is to first determine the student's phonics needs (using Quick Phonics Screener or a similar phonics assessment) and then begin the Read Naturally placement process at the level that addresses this need. For example, start the placement process at level 0.8 (short vowels) for a student who has trouble with short vowel sounds. If the student's placement score falls in the 30-60 WCPM range on this placement passage, have the student begin by working in this level—even if his fluency ability might allow him to place into a higher level should you continue testing. Our curriculum experts have discovered that students' phonics issues resolve efficiently when they are working in the phonics level that specifically addresses their needs, and their fluency will improve in this level as well. We are in the process of updating the Placement Packet and Read Live User Guide to include this recommendation.
Read Naturally also offers a supplemental phonics curriculum called Word Warm-ups, which is designed to develop mastery and automaticity in the decoding of words with common phonics and syllable patterns. A student with phonics needs can benefit by spending a few minutes each day on Word Warm-ups exercises before working in Read Naturally stories.
Check out our knowledgebase for additional information about placement, including helpful training videos. And as always, feel free to contact us with questions. We're here to help get your students off to the best possible start on their Read Naturally journey.