When will your students finally learn to spell the word "finally"? Maybe when they learn to spell the word "maybe." "Especially" is an especially hard word to spell, and let's not even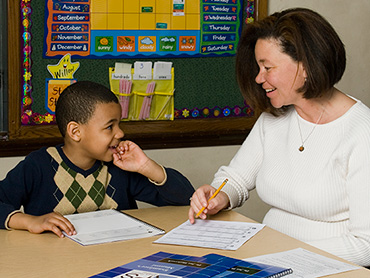 discuss how our friends at school spell the words "friends" and "school." They're probably all spelling "probably" and "too" wrong, too, and why does everybody seem to spell "everybody"—and "everything"—wrong?
Research shows that a small number of words account for a large portion of the words students misspell in their writing. In other words, there's a reason you keep seeing the same spelling mistakes over and over. A Research in Action project reviewed 18,599 written compositions of children in grades 1–8 and analyzed the spelling errors. Based on this extensive study, the researchers compiled a list of the 100 Most Frequently Misspelled Words Across Eight Grade Levels. Not surprisingly, the words in quotes in the paragraph above all appear on the list.
We dislike spelling errors as much as you do, so we've formatted this list into a document you can use to assess your students on these frequently misspelled words and track their progress in learning to spell them correctly. This resource includes ideas for how to easily incorporate this instruction. Download this free resource here.
Because specific spelling errors will vary from student to student, the educators on our staff have also developed a Focus Word System for Mastering Frequently Misspelled Words. You can implement this system alongside your current spelling program to provide instruction and review in the specific words an individual student tends to continually misspell. This system allows you to hone in on a small group of problematic words at a time and customize the assessment for each student. This resource is also free; you can download it here.
Finally, if you're looking to implement a research-based spelling program that systematically builds proficiency in spelling while reinforcing reading skills, we encourage you to check out our popular Signs for Sounds spelling program. Signs for Sounds teaches the spelling of decodable words and irregular high-frequency words. Check out these downloadable samples for a great overview of the Signs for Sounds program and to try it out for free.
Be sure to check out the helpful free spelling resources we offer. Because it would be a beautiful thing if everyone always knew how to spell the words "because," "beautiful," and "always."