Sharpening a new stack of pencils, decorating a clean bulletin board, organizing the books on the shelf… year after year, certain rituals mark the beginning of school. For Read Naturally teachers, certain rituals also mark the beginning of your program. We want to direct your attention to some previous blog posts—"oldies but goodies"—that contain valuable information about getting your Read Naturally program off to the best possible start.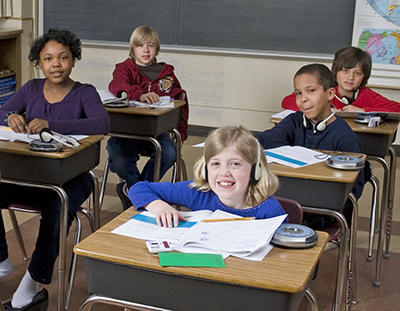 Identifying your struggling readers is an important first step. In this post, we discuss assessing students in the fall to determine who needs an intervention like Read Naturally. Assessment Soup is another helpful post about the differences between various types of assessments.
You've Identified the Struggling Readers; Now What? is a great post to read next—all about setting up your classroom and materials to maximize success.
Placement in the appropriate Read Naturally level is a crucial next step. We cover general information about placement here. And in this post, we address how to place students who have previously worked in the program and are returning for another year. This post explains why teachers must place students using Read Naturally placement passages as opposed to Lexile® or assessment data.
Finally, Own Those Mistakes! contains helpful information about teaching students to mark and record their errors.
Are there additional topics you'd like us to cover on the blog this year? We're always open to suggestions. Please email your ideas to TJ at tjihnot@readnaturally.com, or leave a comment below.
LEXILE®, LEXILE FRAMEWORK®, LEXILE ANALYZER® and the LEXILE® logo are trademarks of MetaMetrics, Inc., and are registered in the United States and abroad. The trademarks and names of other companies and products mentioned herein are the property of their respective owners. Copyright © 2011 MetaMetrics, Inc. All rights reserved.