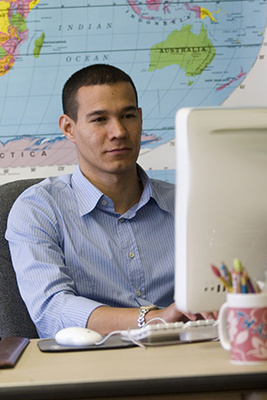 When you're looking for information about an educational product or program, what's your first step? Often, you'll look online. You'll find the company's website; you'll search for user testimonials; you may even seek data from independent organizations that review educational products. Depending on the reviewer, this last step can be helpful. Unfortunately, not all reviewers offer reliable information. One in particular, What Works Clearinghouse (WWC), is notorious for misleading educators. The National Institute for Direct Instruction (NIFDI) recently released a report that outlines numerous reasons why educators should not trust WWC's reviews. NIFDI summarizes its findings as follows:
The WWC's reports promote curricula that the scientific community has found to be ineffective and inefficient and denigrate those that the scientific community has found to be highly effective. NIFDI staff documented major problems with WWC's process, including the following:
•The WWC ignores large elements of the research base in searching the research literature.
•The WWC uses inconsistent and flawed criteria to choose studies to examine in depth.
•The WWC's interpretations of the research are often inaccurate and misrepresent the conclusions of the studies.
•The WWC's procedures and methods are very different than those used by most social scientists and widely accepted in the scientific community.
Click here to access NIFDI's full report, as well as additional articles about WWC's process.
Read Naturally is Research Based. The Read Naturally Strategy combines the three powerful, research-proven strategies of teacher-modeling, repeated reading, and progress monitoring to create an effective tool that individualizes instruction and improves reading proficiency. Using audio support and tracking their progress, students work with high-interest material at their skill level to improve fluency, vocabulary, and comprehension. Click here for more details.
Read Naturally is Research Proven. The National Center on Intensive Interventions has reviewed three studies of the Read Naturally Strategy that show statistically significant effects for fluency, accuracy, rate and comprehension. Click here for study details.