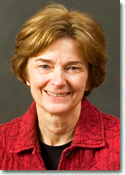 Imagine you purchase a new workout machine for your home. It's a top-of-the-line machine, with all the bells and whistles, and it works like a dream. You're so enamored with the machine that you're actually motivated to work out! At first. A few weeks or months later, the machine loses its luster and working out doesn't feel quite as exciting anymore. Does this sound familiar? I hate to tell you this, but it's not the machine's fault!
No matter who we are or what we're doing, we all lose a bit of motivation when the shiny newness of something wears off. I notice it in my students every year. Regardless of how much they're enjoying Read Naturally and how much progress they're making, they always seem to need an extra boost in the winter. I'm constantly looking for opportunities to make the reading lab more exciting this time of year.
Some ideas can be planned in advance and incorporated into the daily routine. Other ideas require a bit of spontaneity. These tend to be the most fun. I have two examples of spontaneous fun that happened in my lab recently.
Last week, the third graders burst into the lab with an unusual amount of excitement. They had just watched a video about Old Faithful and were quite taken with the fact that the famous geyser spewed very hot water regularly. I found it refreshing that children of the 21st century were so interested in a relatively minor natural phenomenon! Always the reading teacher, I saw an opportunity. In order to settle the class down, I told the children that when each student finished the story he or she was working on, I would set up each one of them with the Old Faithful Read Live story (level 3.5). You'd think I had promised to take them to Yellowstone National Park! Each and every one of them quickly logged on and got to work. When a student passed a story, I logged into the account and assigned the student level 3.5 with an appropriate goal. Then the student eagerly selected the Old Faithful story and read it with interest—and pride. Many of the students wanted a copy of the story to take back to their classroom. The classroom teacher was inundated with copies of the story—and with children who had learned that reading for information is a wonderful thing! Of course, I had to log back into each account and reset each student's level and goal. This was a small price to pay to motivate a reader!
A few days later, it was Wax Museum time. A while back, I had learned that all third graders in this school select a famous person to study. Each student prepares a display board and a speech about the person. On the day of the Wax Museum, the students come to school in costume, and their parents and grandparents are invited to view the boards, hear the speeches, and ask questions about the famous people. This event is the highlight of third grade. Again, I saw an opportunity. Read Live levels 2.5 to 4.5 feature stories about many of the famous people selected by the children: Sacajawea, Frida Kahlo, Neil Armstrong, and Jim Thorpe, just to name a few. I told the students that if Read Live had a story about their special person, I would set them up to read about that person. And if Read Live didn't have a story about a student's person, that student could select a classmate's famous person and prepare questions to ask the classmate. What a hit! When a student finished reading a story from his or her current level, I'd go into that student's account, assign the level with the famous person, and assign a reasonable goal. Then the student would set to work. I was amazed at how well students learned to read stories that were somewhat difficult for them, just because they wanted the information. Motivation is powerful thing!
If you look for opportunities to motivate your students every day, you might be surprised at how often you find them. And when spontaneous opportunities aren't apparent, there are some tricks that work anytime. I recommend reading this blog post, which describes several motivation tips we've collected from our many years of using Read Naturally with students.