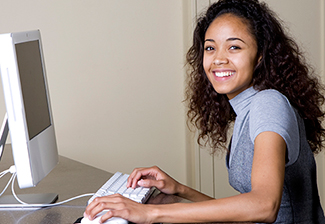 Phonics skills are foundational to reading fluently and with comprehension. At the beginning of any school year, it's essential for reading teachers to determine which students need phonics support and what that support should look like. These tasks are more important than ever this year, as many students have suffered reading losses due to the pandemic. Read Naturally is here to support your students' phonics needs every step of the way—from assessment, to intervention, to ongoing skill maintenance.
The first step is to administer our Quick Phonics Screener (QPS) assessment. This tool allows you to screen individual students or an entire group of students at once. Results will help you determine which students need phonics support and which skills an intervention should target.
After assessing your students' phonics needs, you have several options for providing ongoing support:
Helping students build phonics skills in order to become fluent readers is a passion for us here at Read Naturally, and we would love to work with you to find the best solutions for your students. This school year will provide unique challenges, and we're here to help you make appropriate decisions and adaptations to accommodate your circumstances. Get in touch anytime to discuss your students' phonics needs—or any other reading concerns. We look forward to working with you.