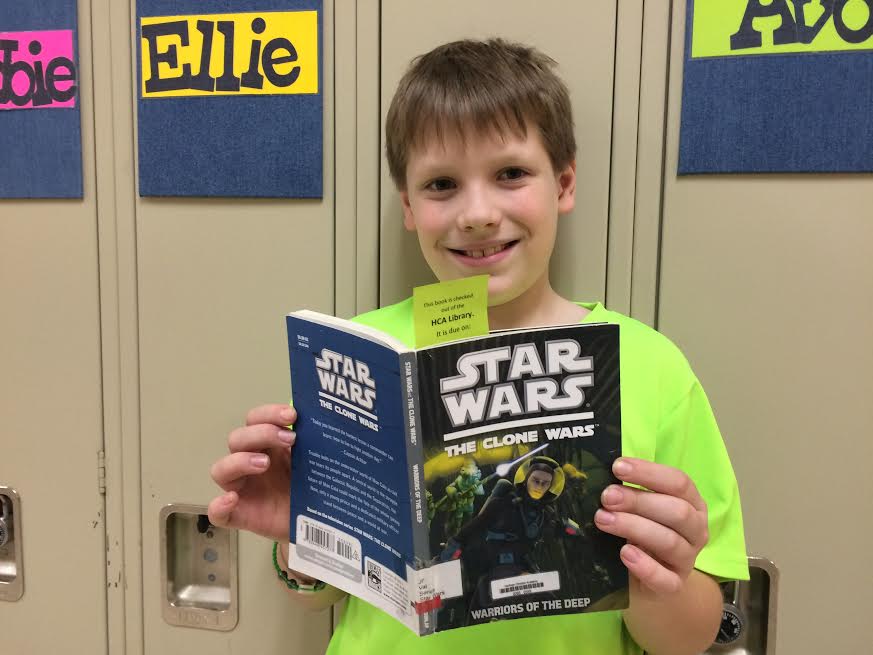 Congratulations, Joshua P. from Maple Grove, MN on being named Read Naturally's February Star of the Month! Joshua is a fifth grade student at Heritage Christian Academy. Joshua was chosen for his dedication to improvement and his pride in what he has accomplished with Read Live this year. His teacher, Deb Mades, shared the following about Joshua's success with Read Live:
"Joshua's dedication, hard work, and remarkable success using Read Naturally Live has been life transforming! At the beginning of fifth grade, Joshua's teacher reported that his oral reading fluency score was 86 words per minute. For the past five months Joshua has enthusiastically dedicated himself to daily work in Read Naturally Live. In every area of fluency and comprehension that is documented by this program, Joshua has shown masterful gains.
Joshua has exceeded his oral reading fluency goals, consistently gotten 100% on his comprehension tests, and challenged himself to write well structured, extremely detailed retell paragraphs. Joshua's enthusiastic commitment to stretching himself has carried over into every area of his classroom work! Last week, in honor of his tremendous success in meeting all of his goals, Joshua did something no other student has ever done at our school. He used his Fluency, Retell, Comprehension, and Student Level Summary graphs to make a presentation to our principal and his teacher. His evident confidence and joy, while explaining his own reading growth, was a testament to the power of Read Naturally Live! "
The Read Naturally Star Student of the Month program is designed to celebrate students who work hard to improve their reading skills. Each month, we select one student to feature in our newsletter. The selected student wins a $50 Barnes & Noble gift card, and the school or teacher who nominated that student receives a $200 gift certificate for Read Naturally materials.
If you entered the drawing and your student did not win this month, he or she will remain in the selection pool for future months!
To nominate your deserving student, visit the entry form.
Learn how you can try Read Naturally Live Free for 60 days!