Students will have the greatest success using Read Live if their teachers are properly trained in implementing the program. But, it's not realistic for all teachers to attend our in-person seminars. Sometimes the timing and locations don't work out. Sometimes funds are limited. These limitations shouldn't stop teachers from receiving the high-quality training they—and their students—deserve.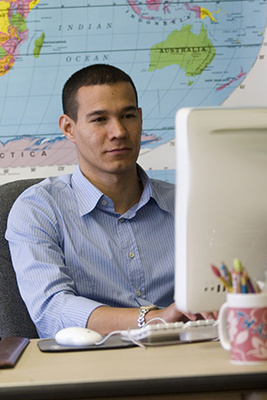 Today, we're thrilled to offer a new training option: The Read Naturally Live Online Course. This course provides interactive training for teachers, helping them gain new skills and understanding independently, at their own pace. And, it's completely free!
The Read Naturally Live Online Course prepares teachers to use the program by providing in-depth training in the Read Naturally Strategy and core knowledge for effective classroom implementation. Each of the eight lessons in the course contains videos, descriptive text, short quizzes to test for knowledge, and downloadable resources. Teachers can progress through the course at their own pace and come back to review completed lessons at any time.
Upon completion of the course, teachers will receive a certificate that provides documentation of hours completed for professional growth credits.
We're excited that we can offer teachers using Read Naturally Live another option to gain the knowledge they need to use the program effectively, and ensure their students have the greatest chance for success.
Get started with the Read Naturally Live Online Course today!