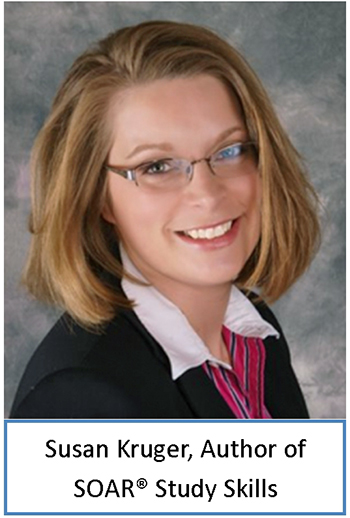 Here at Read Naturally, we love hearing a great success story! We are always so thankful to educators who take the time to reach out to us and share their excitement and the excitement of their students. Recently, Susan Kruger, educator and author, sent us a story about her son:
As a professional educator, Read Naturally has been recommended to me by several trusted colleagues over the years. So, when I began to recognize reading challenges in my son, Read Naturally was one of the first options for intervention. The most impressive aspect of Read Naturally is how motivated my son was to use the program! This is amazing, given his severe struggles with dyslexia. (Professional testing shows more than two standard deviations of discrepancy between his IQ and many specific reading skills.)
Despite my best efforts to preserve his confidence, he had remained a reluctant reader. That changed with Read Naturally! He was excited to spend time on the program over the summer, and I often heard him cheering from the other room as his tutor supervised his work. He loved seeing his own progress and earning new levels of distinction as the program progressed. In fact, he would often tell me about his exciting progress after tutoring, which is amazing since he doesn't typically get very animated over anything related to reading.
Now that we are a few weeks into third grade, his entire attitude toward reading has changed! I immediately noticed that he hasn't been reluctant to read anymore. But, most exciting, is that he just read a full chapter book in less than 24 hours! When he came home from school one day and eagerly told me this great news, he said, "Mom! You know how I told you that reading was hard? And, you told me to hang in there because it would "click" someday? Well, it just clicked! I just felt it! I finally got it!"
Read Naturally was a significant part of this accomplishment for him because it was the beginning of an exciting, can-do attitude from him! As a certified reading specialist, I believe the "attitude" is the most critical element of reading instruction to nurture, yet usually the most overlooked. Read Naturally develops intrinsic motivation and a positive attitude toward reading, while also employing best-practices for building fluency. I can't say enough wonderful things about the program!
Thank you, Susan, for sharing. Do you have an exciting success story? Share it with us!
Susan Kruger-Woodcock, M.Ed., is a certified teacher and reading specialist. She has combined her personal struggles as a student with her professional expertise to create a powerful, student friendly system for teaching study skills. Susan travels the USA training educators in study skills, literacy, and ADHD topics and continues to help students and their families achieve success in school and peace in the household. Learn more at www.StudySkills.com.