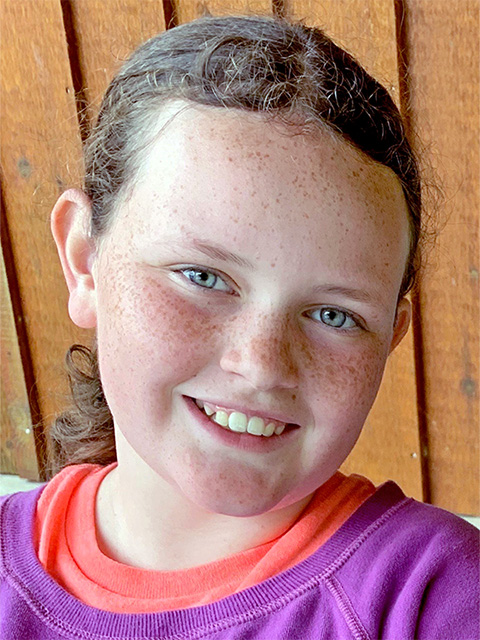 Leslie L. from Portersville, PA has led her way to becoming the April Star of the Month. Leslie is a Sixth grade student at Portersville Christian School in Portersville, PA. She loves working on Read Naturally with her teacher, Ms. Schaming. Not only is Leslie motivated to improve her reading, she has also taken on the role of motivating the other students in class. Ms. Schaming shared the following with us about Leslie's success.
Leslie has done a great job in Read Naturally! Not only has she increased two grade levels since she started Read Naturally, she is my biggest cheerleader of the program! Leslie came in with a great attitude each session, and kept her classmates motivated to keep progressing. Leslie looked for ways to help me make the most of our class sessions. She was willing to help with setup and tear down, and encouraged others to keep on track to receive class rewards. Leslie's fluency scores rose steadily as a result of her participation in Read Naturally. She has grown in her ability to identify key information and to express her written thoughts in a logical and clear way. She has more confidence in her Reading ability after working through Read Naturally stories. Her Dibels scores reflected her achievement in Read Naturally. Way to go, Leslie!
The Read Naturally Star Student of the Month program is designed to celebrate students who work hard to improve their reading skills using Read Naturally's intervention programs. Each month, we select one student to feature in our newsletter. The selected student wins a $50 Barnes & Noble gift card, and the school or teacher who nominated the student receives a $200 gift certificate for Read Naturally materials.