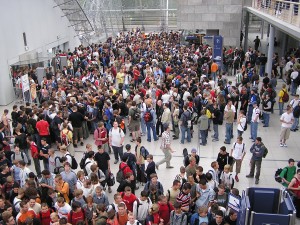 In the next two weeks, five major education conferences will take place in cities across the country. Read Naturally will be presenting and/or exhibiting at all five events. If you're attending one of these shows, please stop at our booth and visit with us.
International Society for Technology in Education (ISTE) Annual Conference
June 28 – July 1, 2014 in Atlanta, GA
National Charter Schools Conference
June 29 – July 2, 2014 in Las Vegas, NV
National Education Association Expo
July 1 – 2, 2014 in Denver, CO
National Conference on Differentiated Instruction
July 7 – 11, 2014 in Las Vegas, NV
National Association of Elementary School Principals Conference
July 10 – 12, 2014 in Nashville, TN
These are all great conferences and we look forward to meeting some fantastic educators at each event. Visit us on the exhibit hall floor for a chance to win free Read Naturally materials and learn about all our new and exciting programs.