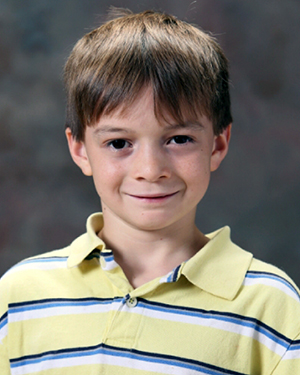 Congratulations Elijah J. from Nashville, TN for being named our February Star of the Month. Elijah is a second-grade student at Harding Academy. His teacher, Ms. Taylor, nominated Elijah for his stellar work ethic and attention to detail while working in Read Naturally. Elijah's hard work shows in his near-perfect comprehension score. Here is what Ms. Taylor shared with us about this star student:
Elijah is one of the hardest workers I have ever had the pleasure of teaching. He always comes to our Read Live sessions ready to work hard, and stays on task the entire time. He cares about reading with expression and never compromises this by reading too quickly. Elijah is careful to look back in the stories to make sure his answers on the comprehension portion are correct. In fact, to date he has completed 26 stories and has only answered one comprehension question incorrectly. His WCPM scores on his benchmark assessor stories increased by 54 words from his fall assessment to his winter assessment. His attitude and work ethic are amazing.
The Read Naturally Star Student of the Month program is designed to celebrate students who work hard to improve their reading skills using Read Naturally's intervention programs. Each month, we select one student to feature in our newsletter. The selected student wins a $50 Barnes & Noble gift card, and the school or teacher who nominated the student receives a $200 gift certificate for Read Naturally materials.
To nominate your deserving student, visit the entry form.