Does "summer reading" sound to your students like a chore? You know reading can be just as exciting as any other summer activity, but your students may need a little convincing. These last couple weeks of school, take some time to brainstorm and share all the fun possibilities for summer reading. The web is full of information on this topic. Here are a few of our favorite resources: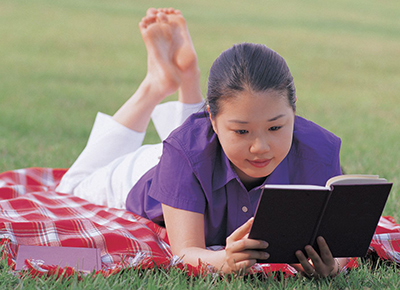 This Edutopia article has some great ideas for presenting fun summer reading options to your students, and this article from Choice Literacy offers creative suggestions from teachers. Tips for Encouraging Summer Reading on the PBSParents website presents some simple ideas for parents to try. If your students need a goal to stay motivated, the Scholastic Summer Reading Challenge is a popular way for students to log reading time, challenge themselves to reach goals, and enter contests to win free books.
In addition to reading plenty of good old-fashioned books, your students will love playing with the One Minute Reader app this summer. As they beat their scores and move from level to level, they'll come back to school in the fall reading more fluently than ever.
If you can convince your students of one thing as they leave you for the year, convince them they'll enjoy reading this summer. Do you have additional suggestions to share? We'd love to hear them!