Valentine's Day, a holiday about love, seems to instead fill a large portion of the population with dread. If romance isn't your thing, you feel doomed. If you're unpartnered, you feel left out. If you're a teacher, you're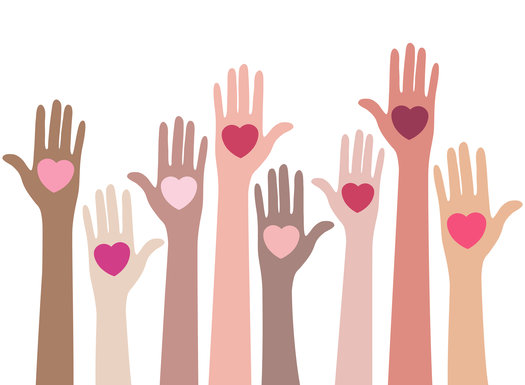 bracing yourself for a day of mayhem and over-sugared students. And if you're a parent of school-aged children, your living space is suddenly littered with dozens of valentines your children need to address. Does anyone actually love this holiday?
Perhaps those of us working with students on literacy can reclaim it. After all, the written word is central to many of the ways we celebrate Valentine's Day. Here are some Valentine's Day-themed literacy ideas teachers can incorporate into their classrooms this week:
Have students write a "love letter" to their favorite book or Read Naturally story. In the letter, they should explore how the book/story relates to their own life and why it is meaningful to them.
Require students to use spelling words, challenging vocabulary words, or words from Read Naturally glossaries as they write valentines to friends and family.
Have students use candy conversation hearts as starting points for thinking about and creating sentences. For example, how could a heart that says "Be Mine" be turned into a question or a declarative sentence?
Explore the genre of poetry and teach students about simile, metaphor, personification, alliteration, and rhyme. You could even read a few Shakespearean Sonnets together—it's never too early!
Allow students to eat a treat and then think of five or more adjectives to describe it.
Read and complete activities for Read Naturally's "Changes in Chocolate" (level 6.0) story together to learn the history of this popular treat.
The Internet is full of Valentine's Day-themed printables, worksheets, and projects, such as word finds and puzzles. Or, design your own incorporating the words your students are currently studying.
And of course, read plenty of feel-good and Valentine's Day-themed books aloud to your class, followed by meaningful discussion about the books' vocabulary and themes.
These activities would be easy for parents to incorporate at home as well. We can also encourage parents to reframe how they think about all the valentines littering their homes, waiting to be addressed. Are they a tedious chore? Or do they provide SO MUCH reading and writing practice? (I'll admit, I might need this reminder.)
If you have any ideas to add to our list, we'd love to hear them. We'll be thinking of you and your students with great admiration, this week and always. Happy Valentine's Day!