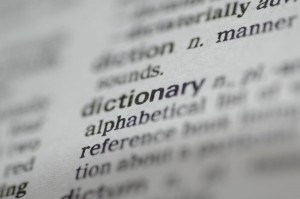 When we developed Read Naturally Encore and Read Live, we placed a special emphasis on vocabulary development. Students using these tools now have more vocabulary support than ever, and their reading comprehension is benefiting.
For some students, however, vocabulary is still a barrier. When you analyze your students' quiz data, notice how they perform on the vocabulary questions. If a student tends to answer these questions incorrectly on the first attempt, he or she may need additional vocabulary support. It's easy to incorporate this support into your existing Read Live or Encore program.
In Read Live, have students click on and read along with each of the bold-faced vocabulary words prior to the Read Along step. In Encore, have students read along with the bold-faced vocabulary words in the audio-supported glossary. Becoming familiar with difficult vocabulary before reading the story helps the students understand the words in context and increases the likelihood that they'll retain the meanings.
For students who need even more support, consider building a Vocabulary Knowledge Rating exercise into your Read Live or Encore program. This exercise aligns with the Common Core State Standards and is proven to boost the comprehension of challenging words.
Finally, if you feel your student could benefit from a more explicit approach to vocabulary instruction, consider our popular Take Aim at Vocabulary program. This program targets vocabulary development while supporting fluency and comprehension.
Do you have additional questions on how to support your students? Get in touch at 800.788.4085 or info@readnaturally.com, and let us know how we can help.