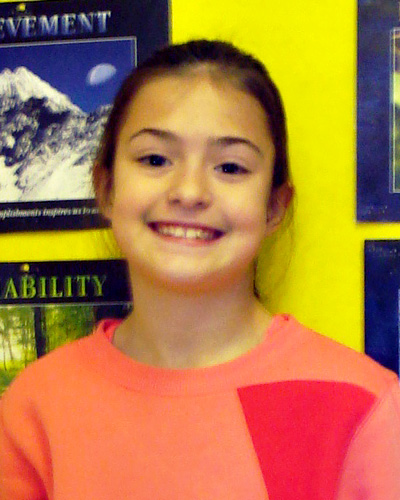 Congratulations to Kennedy A. from Rimersburg, PA on receiving Read Naturally's December Star Student award. Kennedy is a sixth grader at Rimersburg Elementary School. It was Kennedy's motivation and enthusiasm that got her nominated for the Read Naturally Star of the Month program by her teacher, Ms. Hancock. Here is what Kennedy's teacher had to say:
Read Naturally Live is providing success for Kennedy. She is very motivated to read and beat her score each time she completes a story. The first time she read more words than her goal she stood up in the classroom, and cheered. She said she had never read that many words in one minute before. She requested that the classroom teacher call home to let her caregivers know how well she had done. I love how motivated and excited Kennedy is to beat her goals. I am pleased that Read Naturally Live is the tool she is using to accomplish success.
The Read Naturally Star Student of the Month program is designed to celebrate students who work hard to improve their reading skills. Each month, we select one student to feature in our newsletter. The selected student wins a $50 Barnes & Noble gift card, and the school or teacher who nominated that student receives a $200 gift certificate for Read Naturally materials.
If you entered the drawing and your student did not win this month, he or she will remain in the selection pool for future months!
To nominate your deserving student, visit the entry form.