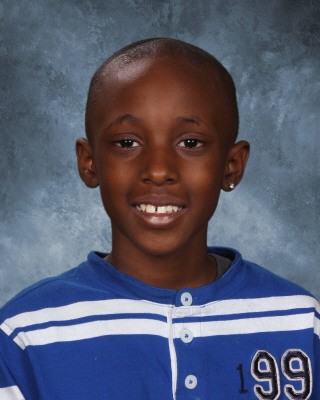 Congratulations to December Star Student Kai-yon M., a sixth grader at Van Corlaer Elementary in Schenectady, NY! Here is what Kai-yon's teacher, Karen Morandi-Isabella had to say about Kai-yon:
Three words that describe Kai-yon are: honest, perceptive and persistent. Kai-yon came to our school in 2010 as a second grader. His prior district had recommended him for retention based on his lack of basic skills. When Kai-yon first arrived he was angry, would cover his face, shut down and cease to work. Over the years we saw glimpses of smiles and confidence blossoming. Today as a sixth grader, Kai-yon is bright, intelligent, motivated and able to evaluate information and find textual evidence. This program has opened up avenues for him in ways that traditional phonics-based learning could not. Kai-yon is what I call "The Face of the Read Naturally Program." We have always been able to see the promise in Kai-yon as a lifelong learner. However the Read Naturally program has allowed him to see the promise in himself!
The Read Naturally Star Student of the Month program is designed to celebrate students who work hard to improve their reading skills. Each month, we select one student to feature in our newsletter. The selected student wins a $50 Barnes & Noble gift card, and the school or teacher who nominated that student receives a $200 gift certificate for Read Naturally materials.
If you entered the drawing and your student did not win this month, he or she will remain in the selection pool for future months!
To nominate your deserving student, visit the entry form.