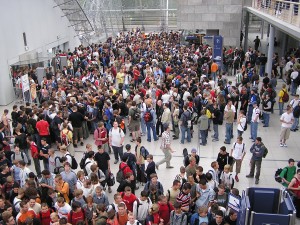 Read Naturally will be exhibiting at the Council for Exceptional Children (CEC) Conference in Philadelphia, PA from April 9–12, 2014. Thousands of special education teachers, administrators, researchers, professors, and students from around the world will discuss the Common Core State Standards; administration; autism; co-teaching and collaboration; emotional and behavior disorders; instructional strategies for math, reading, and science; policy; technology; and Response to Intervention.
If you are able to attend, make sure to visit our booth, #927, for a chance to win free curriculum. Elaine Balum is also giving three presentations this year:
Reading for Meaning—Fluently
Apr. 10, 9:15–10:15 a.m.
Room 102B

Spelling by the Numbers
Apr. 11, 1:30–2:30 p.m.
Room 102B

Vocabulary: Aim High
Apr. 12, 8–9 a.m.
Room 102B
We love meeting our customers at conferences throughout the country. To see our full conference calendar, visit our website.