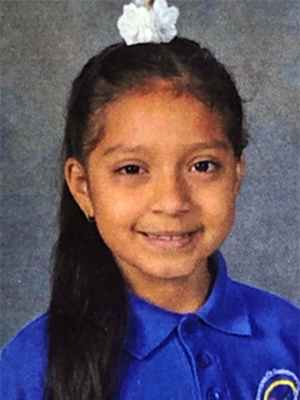 Break out the victory dance, Aleysha S.! You are our November Star of the Month. Aleysha is a second grade student at Panorama City Elementary School in Panorama City, CA. Aleysha is not letting her hearing difficulties stand in her way of becoming a fluent reader. Her teacher Ms. Perdomo shared the following about Aleysha's motivation and success in the Read Naturally program.
Aleysha was reading below grade level when she first entered my 2nd grade class. She wears hearing aids. I know that sometimes that affects her ability to hear sounds and produce them correctly. But she has made tremendous gains in her ability to say the correct sounds, and to recognize more sight words as well. This has helped her increase her reading fluency from 29 wpm to 49 wpm. She loves practicing her fluency with the Read naturally stories. She has been able to pass from level 0.8 to 1.3. Her reading comprehension and retell has also improved too. She gets very excited every time a sticker is added to her name on the Read Naturally chart. She loves seeing how many stories she's read, which are 13 so far. I'm so happy to see that her hearing issues are not getting in her way as much as it used to with her reading fluency. She's so motivated to do better. I can't wait to see her progress, and be at grade level by mid or end of the year.
The Read Naturally Star Student of the Month program is designed to celebrate students who work hard to improve their reading skills using Read Naturally's intervention programs. Each month, we select one student to feature in our newsletter. The selected student wins a $50 Barnes & Noble gift card, and the school or teacher who nominated the student receives a $200 gift certificate for Read Naturally materials.