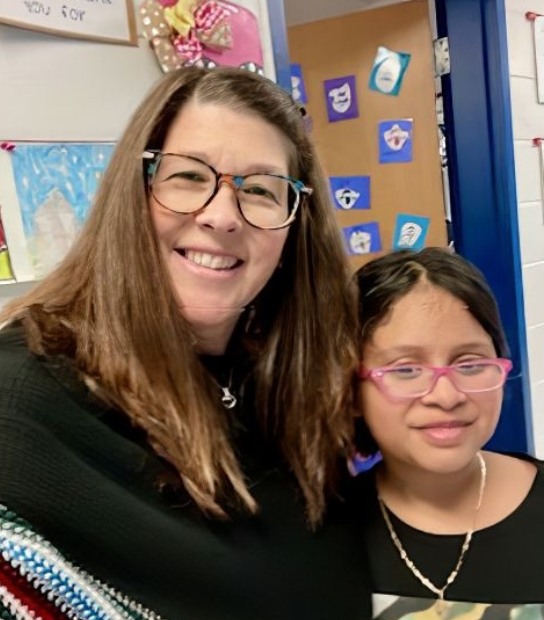 Congrats to our April Star of the Month, Katie, who has made great progress in reading this year! Katie is a fifth grader at Brookside Elementary in Nicholasville, KY. Here is what Katie's teacher, Ms. Schulz, had to say about her:
Katie is my nomination for student of the month! She was a reluctant reader and struggled with her decoding skills in kindergarten through second grade. She is also an English Language Learner in school. With all these challenges, Katie was interested and excited to begin using the Read Naturally reading program at the beginning of fourth grade. She was finally ready to start her Read Live journey.

Katie acclimated very quickly to the structure of the program. She struggled with her cold reading, but saw very quickly that she was reading with more fluency as she practiced her choral reading and independent reading. She shared that she really likes Read Naturally because she can click on unknown words and she is reading more independently every week!

She was so excited to complete her first story and see her graph data grow as her reading fluency improved. I also incorporate a punch card that students can punch each time they complete a story. When she completed her first punch card with her first 10 stories, she was able to earn a special treat. I sent home the completed punch card with her small gift card for ice cream and an encouraging note and card. She shared that she went to get ice cream over the weekend and to celebrate her improvements in reading.

The most powerful part of this story is that Katie now sees herself as a "reader" which she did not confidently believe before using the Read Naturally Program. She has now improved her reading by 3 levels and is thriving! I am excited to send her to middle school next year where she will have the opportunity to continue in the program and continue to grow as a reader.
Way to go, Katie! Do you have a star student like Katie? The Read Naturally Star Student of the Month program is designed to celebrate students who work hard to improve their reading skills using Read Naturally's intervention programs. Nominate your star student today to win prizes for both student and teacher, as well as special recognition!