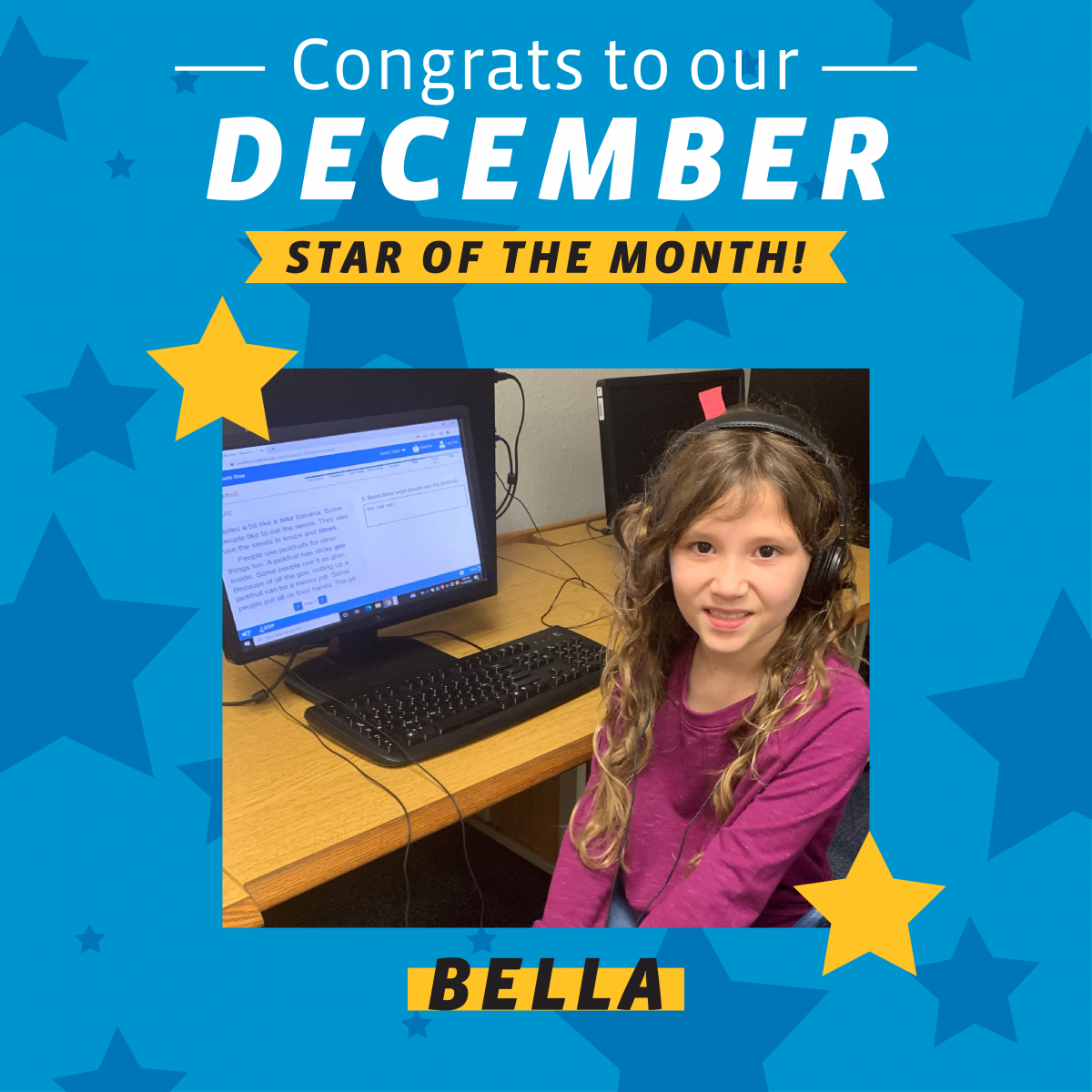 Congratulations to Bella, our December Star of the Month! Bella is a second grader at Ricardo Elementary School in Kingsville, TX who has made great progress using Read Live. Here is what Bella's teacher, Ms. Reyes, has to say about her:
Bella is a second grader who has shown such great improvement in her reading. I love watching her interest in the stories and asking questions about them. She has a passion for learning and every day comes to school with a smile and positive attitude. She has set goals for a higher reading level. I've seen her confidence improve as she passes each story. She congratulates her classmates on their accomplishments as well. I feel she is so deserving of this opportunity.
Keep up the great work, Bella!
Do you have a star student like Bella? The Read Naturally Star Student of the Month program is designed to celebrate students who work hard to improve their reading skills using Read Naturally's intervention programs. Each month, we select one student to feature in our newsletters. The selected student wins a $50 Barnes & Noble gift card, and the school or teacher who nominated the student receives a $200 gift certificate for Read Naturally materials. Nominate your star student today!