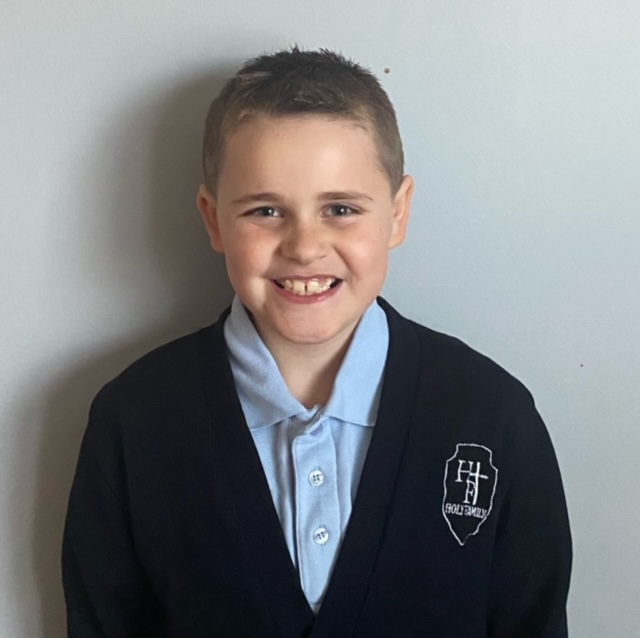 Congratulations to Andrew A., our April Star of the Month! Andrew is a second grader at Holy Family Regional Catholic School in Aston, PA. Here is what Andrew's teacher, Ms. Glavin, had to say about him:
Andrew embraced the Read Naturally Live program when he was in first grade. His parents had him use Read Naturally Live each week. I noticed such a difference in the classroom as his fluency improved. Fast forward to this school year where Andrew as a second grader and is consistently using the program at home. He will often come to school telling me about the stories he has read and how he has met his goal! His classroom performance has improved as well. He has met his progress monitoring goal for his oral reading fluency and puts forth such great effort in class. His confidence has also improved! I can't say enough positive things about Read Naturally Live and how it helps students with their fluency and comprehension!
Way to go, Andrew!
The Read Naturally Star Student of the Month program is designed to celebrate students who work hard to improve their reading skills using Read Naturally's intervention programs. Each month, we select one student to feature in our newsletter. The selected student wins a $50 Barnes & Noble gift card, and the school or teacher who nominated the student receives a $200 gift certificate for Read Naturally materials.