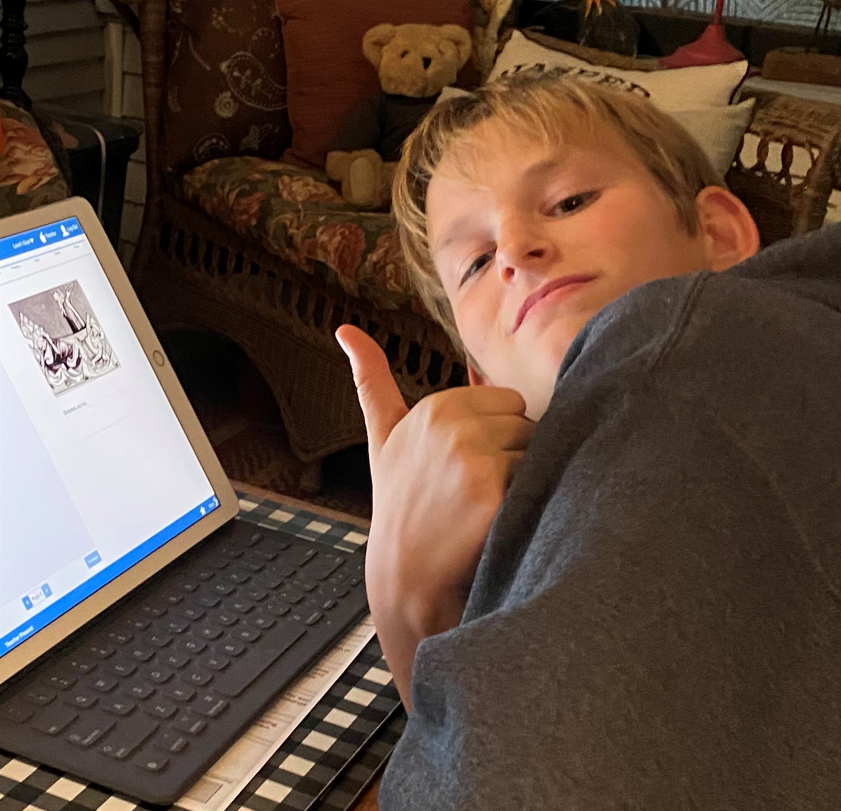 Congratulations to Alex F., our December Star of the Month! Alex is a seventh grader at South Prairie Elementary School in Sycamore Illinois. Here is what his teacher, Dr. Jacqueline Cleven, shared about him:
Alex is a huge success story for Read Naturally. I am a classroom teacher and Alex was referred to me in first grade for tutoring. He had a huge decoding and fluency deficit. Alex has been working with Read Naturally programs from the age of 6 to the age of 13. He has completed the whole program from beginning to end at level 8.0. He is a huge success story because of all these years he really enjoyed the nonfiction topics. It was never a job for him. They are of high interest for boys and he has amazing comprehension. Over the years we have met two times per week and he has always been dedicated to tutoring throughout the year and all summer. Alex and his family have made reading a priority and I am happy to report that he is reading fluently at grade level with a much higher than grade-level comprehension. Each time we switch levels, I always ask if he still wants to continue with Read Naturally and he always says yes. Now we are at the end of the Read Naturally road. His family and I are beyond proud of his dedication to reading fluently and feel he deserves a spotlight from the company. It is with deep sadness that we finish the program because we both love the benefits so much. I praise Read Naturally to everyone.
Way to go, Alex!
The Read Naturally Star Student of the Month program is designed to celebrate students who work hard to improve their reading skills using Read Naturally's intervention programs. Each month, we select one student to feature in our newsletter. The selected student wins a $50 Barnes & Noble gift card, and the school or teacher who nominated the student receives a $200 gift certificate for Read Naturally materials.