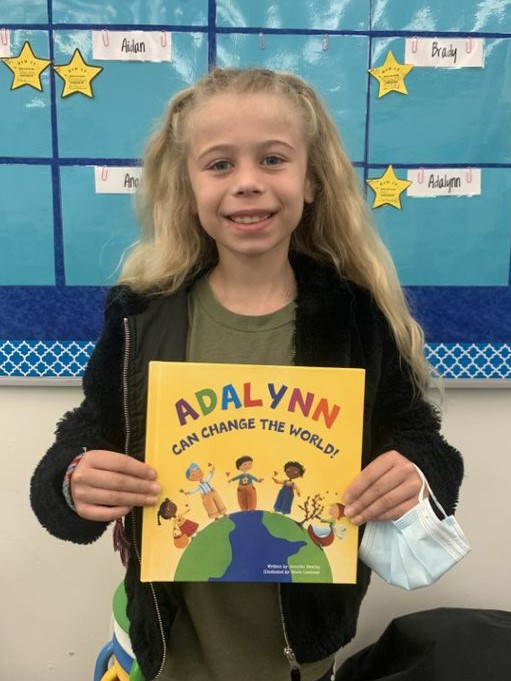 Congratulations to Adalynn, our June Star of the Month! Adalynn is a rising third grader at Crescent Elementary in Anaheim, CA. Here is what Adalynn's teacher, Ms. Caughren, had to say about her:
Adalynn is a charismatic and infectiously positive 2nd grade student at Crescent Elementary. Though she has struggled with early reading skills due to her phonological dyslexia, Adalynn never gives up. Her growth prior to starting Read Live was stagnant as multiple years of several interventions were yielding limited results. This past November, Adalynn started participating in Read Live groups 4-5 days per week. She has since averaged a Read Live story completion of 9 stories per month, always staying positive, focused and engaged with her work in Read Live. Her spectacular results have matched her dedicated efforts. In just 5 months using Read Live, Adalynn has grown from a 0.8 to a 1.3 reading level. On schoolwide measures she has moved out of the red or "at risk" ranges for reading and up into the yellow or "approaching" ranges across multiple measures. Adalynn's positivity in reading now radiates in a way that encourages everyone around her. She has proclaimed that she is "kicking dyslexia's butt" and is determined to get all of her yellow reading scores soon up into the green "on benchmark" range. With the support of amazing parents, teachers, and Read Live, Adalynn is on track to meet her goals and more!
Way to go, Adalynn!
The Read Naturally Star Student of the Month program is designed to celebrate students who work hard to improve their reading skills using Read Naturally's intervention programs. Each month, we select one student to feature in our newsletter. The selected student wins a $50 Barnes & Noble gift card, and the school or teacher who nominated the student receives a $200 gift certificate for Read Naturally materials.