Churchill Elementary School in Cloquet, MN was named a 2022 Blue Ribbon School by the U.S. Department of Education for "Exemplary Achievement Gap Closing." It was the only Elementary School in Minnesota to receive this recognition. Read Naturally Live is a big part of the school's success.
Churchill Elementary School
"We Are Kind, We Work Hard, We Show Respect, and We All Belong."
As you walk the hallways of Churchill Elementary School, you cannot miss this motto on display. Churchill is one of two K-4 schools in Cloquet, a rural community in Northeast Minnesota, adjacent to the Fond du Lac Band of Lake Superior Chippewa Reservation and the port of Lake Superior in Duluth, Minnesota. The school's population of just under 400 students includes 20% who identify as American Indian or Two or More Races. Churchill recognizes that to reach their full potential, students must feel welcomed and cared for, which aligns with the school district's mission: "Cloquet Schools, where caring for students is not just an idea, it's tradition." Each morning the teachers and staff greet the students with a kind and warm welcome.
National Blue Ribbon School—2022
Churchill Elementary School was named a 2022 Blue Ribbon School by the U.S. Department of Education for "Exemplary Achievement Gap Closing." National Blue Ribbon Schools serve as models of effective school practices for state and district educators and other schools nationwide (USDE, 2022). According to a news release from the U.S. Department of Education, this award is presented to schools based on their overall academic performance or progress in closing achievement gaps among student subgroups. There were eight Blue Ribbon Schools recognized in Minnesota in 2022. Churchill was the only elementary school recognized for closing the achievement gap. Minnesota Education Commissioner Heather Mueller recently spoke to Churchill's staff about the meaning of closing the achievement gap at a celebration honoring the school. She said, "You know what that means, not only for today but for every other day in the trajectory of their (students') lives. So, I want to say that this is a really big deal, which you have been able to accomplish."
Closing the Achievement Gap
Achievement gaps occur when one group of students (e.g., students grouped by race/ethnicity, gender) outperforms another, and the difference in average scores for the two groups is statistically significant (NAEP, 2022). To close the achievement gap, Churchill has focused on building strong relationships and implementing a Support Block System of Support.
Building Strong Relationships
According to Phil Beadle, American Indian Education teacher at Churchill:
"Recognizing and addressing the achievement gap was the first step in attempting to close it. We believe our American Indian Education program is unique in structure. The program is academically focused but weaves American Indian culture and language into every student interaction and many lessons we teach. While we primarily serve American Indian students, many non-native students are in our intervention groups and attend our afterschool program. This creates an environment where culture is shared and celebrated among all students. We believe this helps make our program successful. Integrating our program into every essential intervention and school support system promotes equity and ensures cultural competency and advocacy. Relationship building with students and families is at the heart of everything we do."
David Wangen, Principal at Churchill, adds that many of the students receiving intervention have trust issues and lack academic confidence. Like Beadle, he believes the strong teacher-student relationships at Churchill have allowed students to take more risks and make more progress toward their goals.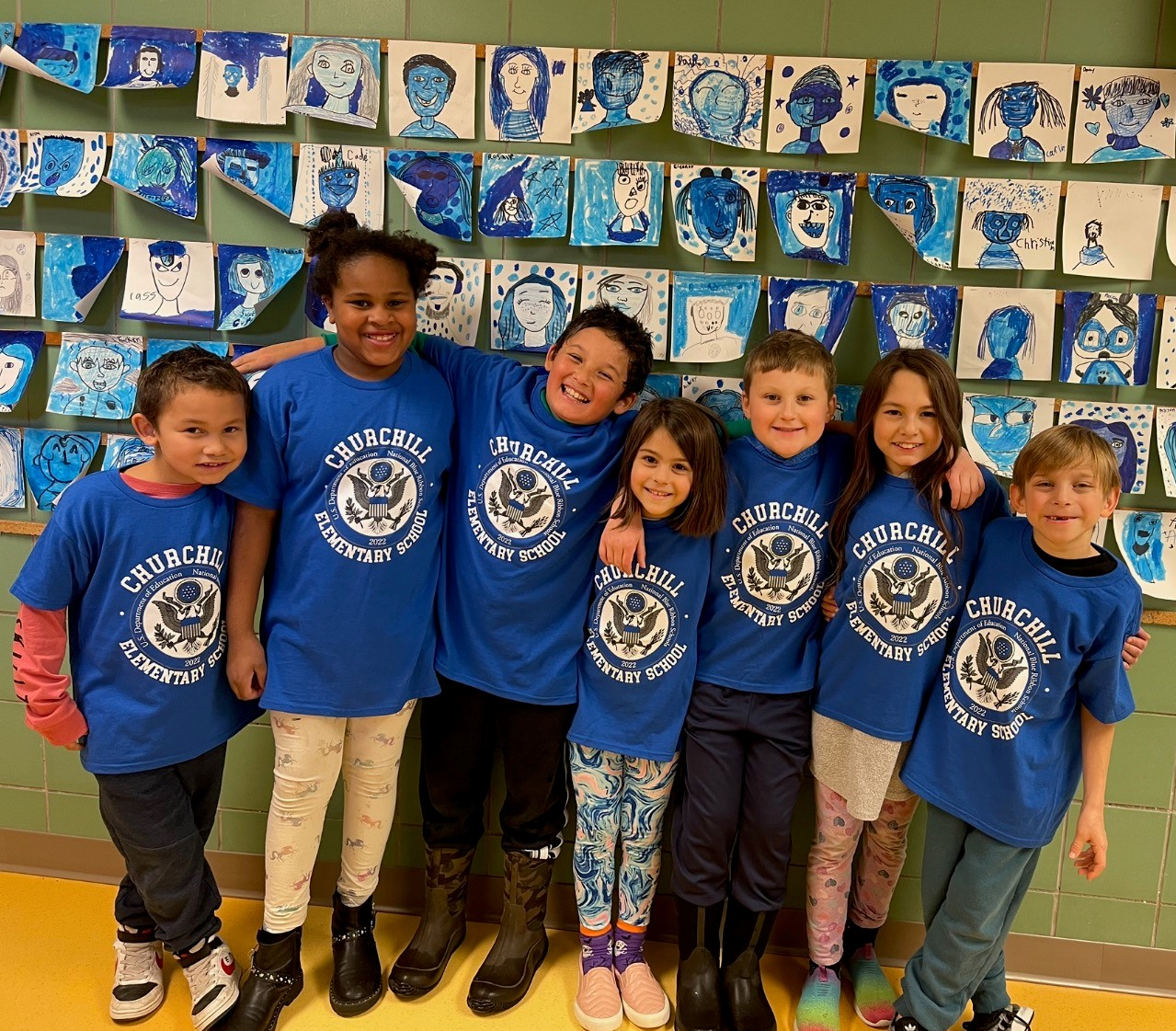 Support Block System of Support
During the 2006 school year, as part of their Response to Intervention (RTI) plan, Churchill began implementing a Support Block System of Support. This support block model focuses on increasing student achievement and contains many moving parts. A master schedule honors core classroom instruction for all, while providing daily intervention and enrichment time. To design this schedule each year, stakeholders map out core instruction, intervention, enrichment, and specialist (PE, library media, music, art) blocks of time. The intervention blocks include 50 minutes for reading and 25 minutes for math each day. According to David Wangen, Principal at Churchill, "The Support Block Model of Intervention is a very systematic approach to building-wide intervention practices. All partners including classroom, special education, and intervention teachers work together reviewing data and having academic conversations on all students. Through this process, educational decisions for each student are on target and ultimately effective."
Data retreats are held to determine the placement of students in the intervention and enrichment blocks. To guide this process, educators analyze standardized benchmark assessment and classroom performance data. Placements are made in reading support block groups based on student needs. Students who demonstrate a need for both direct and fluency instruction are placed in a 50-minute reading support block, with their time divided between direct instruction and Read Naturally Live. If they demonstrate a need for fluency instruction only, students are placed in a 25-minute Read Naturally Live group. At almost any point in the day, you can find students at Churchill using Read Naturally Live.
Following data retreats, students participate in their assigned blocks where they receive research-based instruction. Student progress is regularly monitored, and collaboration regarding student achievement occurs frequently. Groups are flexible, meaning that when students no longer demonstrate a need for an academic intervention, changes are made, with the ultimate goal of students no longer needing support.
According to the Blue Ribbon School profile, "The support block model of intervention is the practice that we feel has had the most influential impact on our school's success. We credit our support block model with significantly impacting our closing of the achievement gap and reducing the number of students tested for special education needs."
How Read Naturally Live Fits Into This System of Support
Churchill Title I and American Indian Education interventionists have used Read Naturally fluency products in their support block for over 20 years. Recognizing a need for a fluency intervention led them to choose Read Naturally. Because of the measurable improvement they see in their students' reading each year, they continue to make this choice.
Read Naturally Live instruction takes place outside of the general education classroom. The instruction is provided to students in addition to their core curriculum. General education classroom teachers value this additional instruction, knowing that it is personalized to each student's instructional needs. Ashlee Lennartson, first grade teacher states, "Students who struggle with reading fluency benefit from Read Naturally Live. They gain confidence with not only their reading rate but also accuracy. Individualized instruction through programs like Read Naturally is one of the reasons our school has been successful in closing the achievement gap."
In addition to the fluency progress their students make, the interventionists at Churchill recognize other benefits. Here is what they have to say:
"When using Read Naturally Live consistently, our students' fluency scores increase, as well as their reading confidence and expression. Students like this program as well, which thankfully holds their interest. They love seeing their progress and success." - Jane Acheson, Lead Title I Teacher
"One of the most effective reading interventions we have utilized over the years is Read Naturally Live. It has given our students the consistent practice necessary to build fluency, the foundation of becoming a good reader. Students who are placed in the Read Live program regularly show accelerated improvement in their fluency scores through regular progress monitoring. In addition, we have used the writing components embedded within Read Naturally Live to give our students more opportunities to write which is often difficult to fit into our other intervention curriculums." - Phil Beadle, American Indian Education Teacher
"My intervention students benefit from reading the Read Naturally Live stories because they are at a level that is challenging without frustrating them. Each student has ownership of their learning and they take pride in their success. Students are able to see the progress they make, and it motivates them to keep working hard and setting higher goals. The nonfiction stories are a great way to build knowledge and interest in topics they may have not known about." - Linnea Barto, Title I Teacher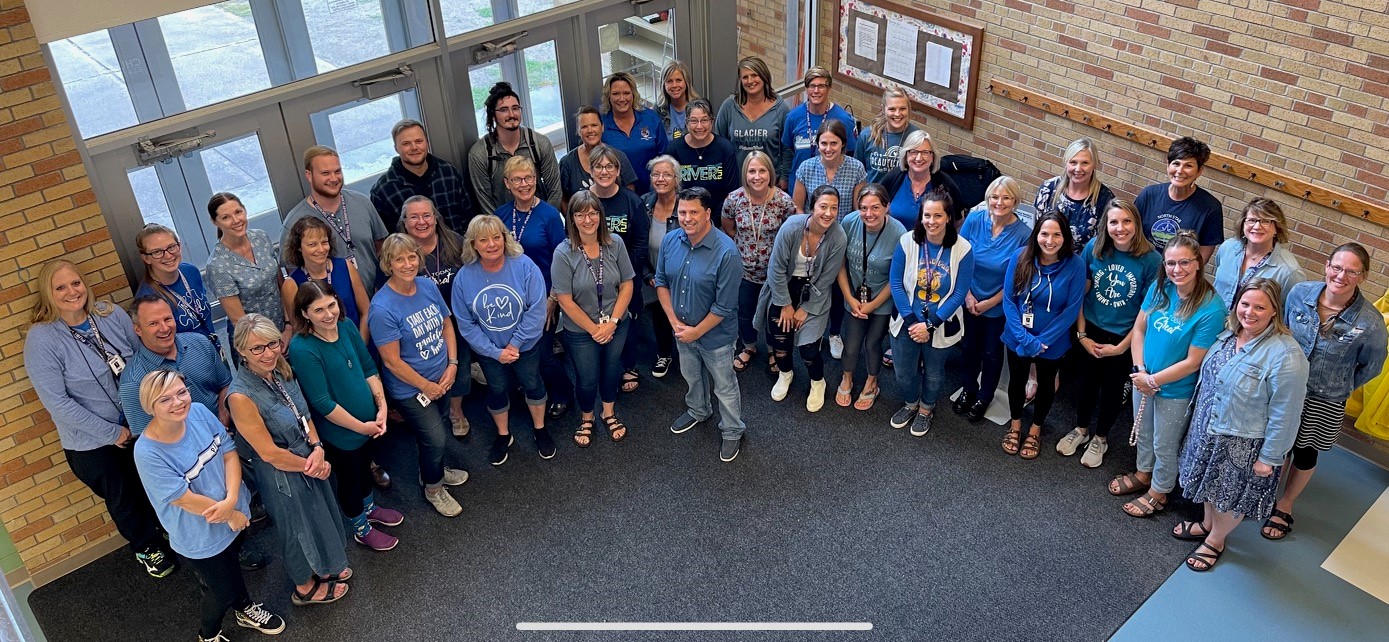 Congratulations to Churchill Elementary School on being named a 2022 Blue Ribbon School!
References
National Assessment of Educational Progress. (2022, September 8). Methodology studies - achievement gaps: NAEP. Methodology Studies - Achievement Gaps | NAEP. Retrieved December 5, 2022, from https://nces.ed.gov/nationsreportcard/studies/gaps/
U.S. Department of Education. (2022). NBRS Churchill Elementary School of Cloquet, MN. National Blue-Ribbon Schools Program. Retrieved December 5, 2022, from https://nationalblueribbonschools.ed.gov/awardwinners/winning/22mn108pu_churchill_elementary_school.html
U.S. Department of Education. (2022). National Blue-Ribbon Schools Program. Learning from Great American Schools –. Retrieved December 5, 2022, from https://nationalblueribbonschools.ed.gov/