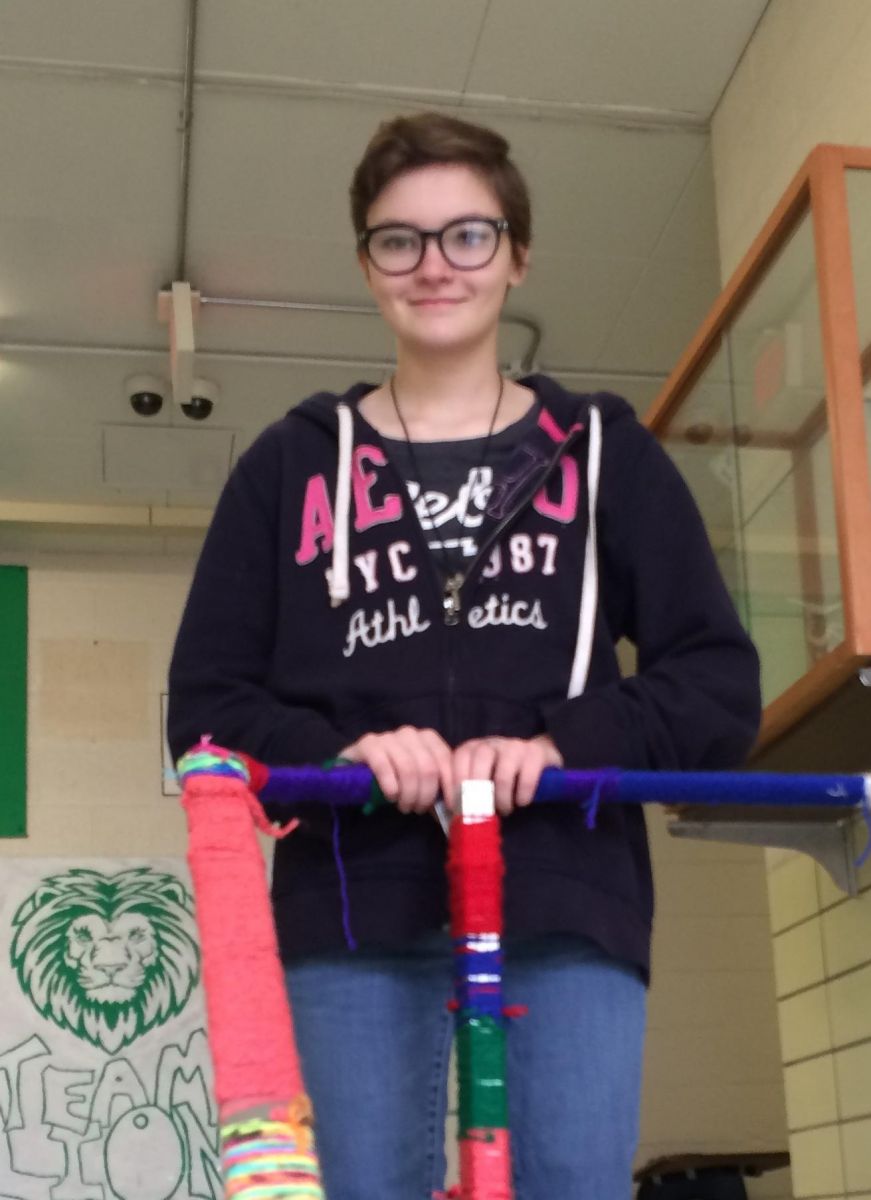 Congratulations to Clarissa B. from Harrison, OH, for being awarded Read Naturally's November Star of the Month award. Clarissa is an eighth grade student at William Henry Harrison Junior School. Clarissa was chosen for her success and motivation in improving her reading using the Read Naturally program. Clarissa worked with her teacher Ms. Benson on applying for the Star Student award. Below is the information Clarissa and Ms. Benson shared with Read Naturally in applying for the Star Student award.
Clarissa B. was a shy 8th grade student with poor academic grades when she started the Read Naturally Program. Since she started the program she comes to class each day, gets her Chromebook out and starts reading without prompting. She tries to complete two stories each day so that she can become a better reader. She also believes this will help her become a better student.
Clarissa sets goals for herself and sets a good example for other students. She emulates the core values of the Harrison Junior School which are Trust, Respect, Ownership, and Leadership. Clarissa's success in the Read Naturally Program has given her confidence, as well as improving her reading and comprehension. Her grades in her classes have also improved. I believe the success within the Read Naturally Program has given Clarissa the boost she needs to be a successful student at Harrison Junior School.
The Read Naturally Star Student of the Month program is designed to celebrate students who work hard to improve their reading skills. Each month, we select one student to feature in our newsletter. The selected student wins a $50 Barnes & Noble gift card, and the school or teacher who nominated that student receives a $200 gift certificate for Read Naturally materials.
If you entered the drawing and your student did not win this month, he or she will remain in the selection pool for future months!
To nominate your deserving student, visit the entry form.