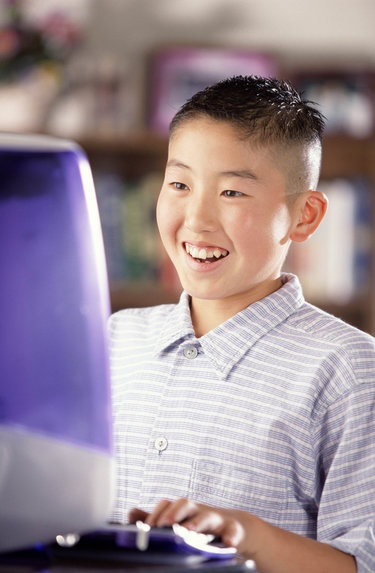 Once students learn to do the steps of Read Naturally Live independently, they can get down to the important business of becoming fluent readers. But in order to achieve the best results, students must first be well trained in completing the steps of the program. We are excited to announce that this training is now easier than ever, thanks to our fantastic new video series, A Student's Guide to Read Naturally Live. This series is free for all Read Naturally Live users and can be accessed anytime.
This four-part video series combines detailed training videos with hands-on activities for all nine steps of Read Naturally Live. After watching a student narrator demonstrate two to three steps per video, students log into their first Read Naturally Live story and complete the steps themselves, mimicking what was just demonstrated.
The student narrator in the videos works at a pace that is easy for students of any age to follow, and each video can be accessed as many times as is necessary for students to develop a full understanding of each step.
There are many ways to use this video series to train students in the program. Usually, teachers will project the videos on a screen or Smartboard, allowing students to watch the videos in a group and then work individually in Read Naturally Live. However, students may also watch the videos individually on a computer with headphones. This set-up works well if a student starts the program late, after the rest of the class has already been trained. The video series is also beneficial for parents who want to learn how to supervise a student who is working in Read Naturally Live at home.
A Student's Guide to Read Naturally Live is an ideal option for teachers who want their students to receive optimal training in a way that is easy for teachers, aides, and parents alike to administer. Click here to check out this exciting new training option. For additional information about teaching students the steps of Read Naturally Live, The Read Live Lesson Plan is also available for free on our website.