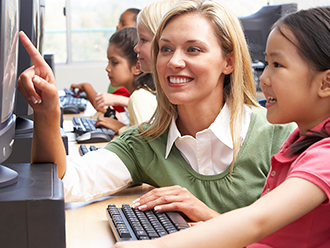 Read Naturally programs are inherently motivating. Students know how well they are performing based on their goals and progress-monitoring graphs. The desire to see these goals and graphs improve is enough to motivate most students to put forth their best effort. Still, a little external recognition doesn't hurt. Passing a Read Naturally story—not to mention an entire level—is a big accomplishment. It is also a huge feat when students increase their benchmark assessment scores as a result of sustained hard work. When teachers and parents help celebrate these successes, students are even more eager to continue making progress.
How do you celebrate your students' Read Naturally successes? Many teachers like to send home a packet of several stories each time a student completes them. To make it special, they print a Certificate of Achievement as a cover letter and include comments about the student's progress. Teachers can include the student's graphs to provide visual proof of progress.
Teachers who use Read Naturally Live love having the ability to email parents directly from the program. If a parent's email address has been entered as part of the student information, teachers can email progress letters, certificates, and awards.
Another way to acknowledge success is to send an informal Reading Update to the regular classroom teacher and/or parent whenever a student passes a story. The teacher might choose to attach a copy of the story to the Reading Update with a comment suggesting that the student read the story to the classroom teacher or parent—a great way to acknowledge the student's progress. You can download a free, printable Reading Update here.
Finally, last year Read Naturally founder Candyce Ihnot wrote a wonderful blog post about the conversation she has with each student after spring assessments. She analyzes fall, winter, and spring data with each student and helps the student understand how much he or she has improved throughout the year. Candyce always emphasizes that the improvement was due to the student's own effort. We encourage all teachers to read how Candyce approaches this meaningful conversation.
These are just a few of the many ways you can acknowledge your students' hard work and motivate them to keep it up. We know teachers have many creative and wonderful ideas for celebrating their students, too. If you have a tip you'd like to share with us and other teachers, we'd love to hear from you! Please include it in the comments for this post, or share it on Facebook.