Welcome back to school! Most Read Naturally users are either preparing to get started with the program or have already begun. We're here to help you start the school year off on the right foot. Did you know we have detailed outlines on our website for exactly that purpose?
Our curriculum directors put together two helpful topic outlines—one for Read Live and one for Encore—that will help you stay organized in these programs from the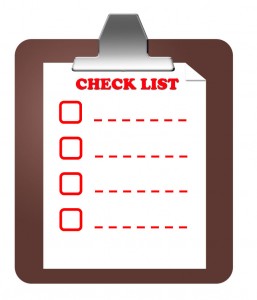 start. These outlines list the tasks you need to complete as a Read Naturally instructor from the beginning of the school year to the end. They give you instructions and links for every step of your Read Naturally journey—from preparing to set up the program for the first time, to evaluating and exiting students when they have completed it. Now is a great time to bookmark the webpage that applies to your program. You'll probably want to access it often throughout the year.
Bookmark this page if you're a Read Live User.
Bookmark this page if you're an Encore User.
The topics on the page are organized in sequential order, starting with the first task you'll do this year and ending with the last. Below each topic heading, you'll find helpful resources for that particular phase of your Read Naturally implementation. If you were planning to make a list to help you stay organized this year, there's no need! All the work is done. Just click on the links to take a look.
As always, we're here to assist you if questions arise. Success will come more quickly for your students if the program gets off to a smooth start. Don't hesitate to contact us to let us know how we can support you. We look forward to working with you this year.