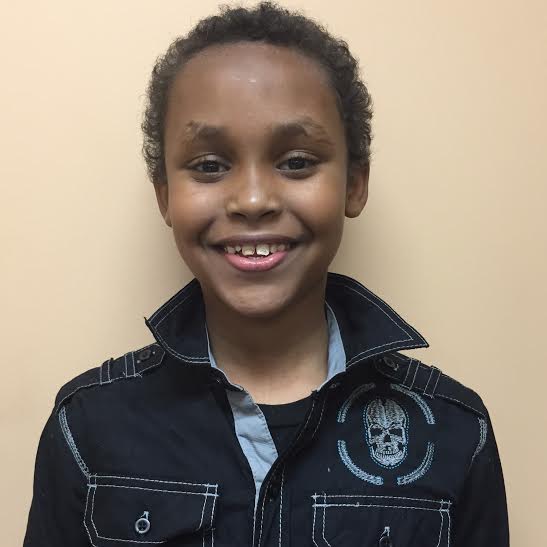 Congratulations Sudeys H. from St. Louis Park, MN, on being selected as the August Read Naturally Star Student! Sudeys made great strides in his reading as a second grader at Banaadir Academy. His teacher, Ms. Kolbo, had the following to say about her work with Sudeys.
Sudeys is a 2nd grader at Banaadir Academy. I began working with him back in October. At the time, he was reading at a primer, or kindergarten, level at approximately 40 words per minute. He started working on Read Live everyday with me for about 45 minutes. Now, after working all year, he is reading at a 3rd grade level at 120+ words per minute. Not only did Sudeys advance 3 grade levels in reading in one year, but he is also an English Language Learner. His confidence in the classroom has soared. In the beginning of the year, he was reluctant to read and very shy. Now, he one of the first students to volunteer to read and asks to do Read Live in his extra time. I am so proud of Sudeys! He is a true testament to what can be accomplished through hard work!
The Read Naturally Star Student of the Month program is designed to celebrate students who work hard to improve their reading skills. Each month, we select one student to feature in our newsletter. The selected student wins a $50 Barnes & Noble gift card, and the school or teacher who nominated that student receives a $200 gift certificate for Read Naturally materials.
If you entered the drawing and your student did not win this month, he or she will remain in the selection pool for future months!
To nominate your deserving student, visit the entry form.