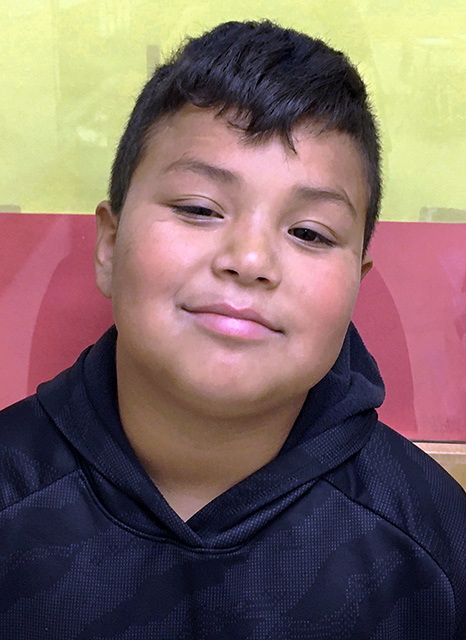 Alex V. is our Read Naturally Star of the Month. He is a fourth grader at George Brown Jr. Elementary in San Bernardino, CA. Alex was nominated and chosen for the commitment and progress he has shown in his reading with Read Naturally Live. Since the start of the year, Alex's cold timing scores have increased by more than 20 WCPM. Alex's teacher, Ms. Newcomer, shared with us how proud she is of Alex and more about his success.
"Alex started our intervention program at the beginning of the 2018-2019 school year as a third grader. He started the year reading 3 words per minute at grade level. He started on Read Naturally at 0.8b series level. By the end of the school year he was reading 44 words per minute and had completed 10 stories within the series. Alex is now a fourth grader and began the year reading 47 words per minute. I noticed Alex was reading above his goal in Read Naturally, so we placed tested him again to see if he needed his series adjusted. He went from series 0.8b and moved up to phonics 2.3a. This is such a major improvement for him! He is currently reading 78 words per minute. Alex works very hard to complete stories so he can move up to the next level. He enjoys the stories on Read Naturally, which has made a big difference in his reading and understanding."
The Read Naturally Star Student of the Month program is designed to celebrate students who work hard to improve their reading skills using Read Naturally's intervention programs. Each month, we select one student to feature in our newsletter. The selected student wins a $50 Barnes & Noble gift card, and the school or teacher who nominated the student receives a $200 gift certificate for Read Naturally materials.