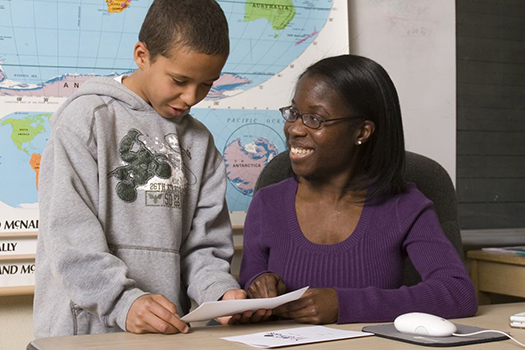 Which students will you assess for weaknesses in phonics? In some schools and at some grade levels, teachers are required to assess all students using specific assessment tools. In other schools and perhaps in higher grade levels, teachers may want this valuable information, but recognize that individual diagnostic testing of all students is not necessarily an effective use of time.
Read Naturally offers a free phonics assessment tool that may help you be more efficient in deciding which students need diagnostic assessments. Our Signs for Sounds Assessments, available for free on our website, were designed to identify the students who could benefit from our popular Signs for Sounds Systematic Spelling program and to place the students in appropriate lessons to match their strengths and weaknesses. However, this assessment can also be used as a screener for quickly determining which students may need a more in-depth diagnostic phonics assessment. Students who have difficulty spelling (encoding) words with regular spelling patterns may also have difficulty reading (decoding) words with those same patterns.
You can easily administer the Signs for Sounds Assessments to an entire class in a short amount of time. The two assessment levels cover the continuum of phonics skills. Results will give you an overview of your students' abilities in terms of these skills. You can then identify which students' results may indicate the need for an individual diagnostic phonics assessment (e.g., Quick Phonics Screener (QPS)). And, of course, per its original purpose, the Signs for Sounds Assessments will also tell you which students can benefit from the Signs for Sounds spelling program.
In addition to the assessment itself, the free, downloadable packet contains a detailed description of each level of the assessment and directions for administering the assessments, scoring them, and using the results. The packet also includes class checklists for recording data, which are helpful when deciding which students may require further testing.
We know that your time—and your students' time—is incredibly valuable. Try using the free Signs for Sounds Assessments to help you be even more efficient as you make the important decisions about which tests and programs are appropriate for your students.
Do you have questions about using the Signs for Sounds Assessments to screen your students? Leave a comment below, or email our educational consultant, Karen Hunter, at khunter@readnaturally.com.