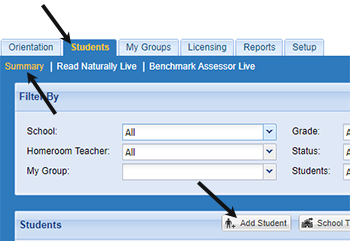 Step 1: Add
Enroll students (if they haven't already been imported) so they can be assigned a license.
---

Step 2: License
Assign licenses to students who will be using the program.
---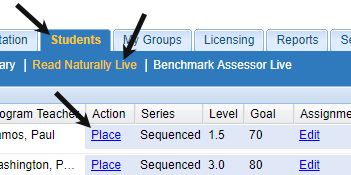 Step 3: Place
Use the placement test to help select an appropriate series, level, and goal for each student.
---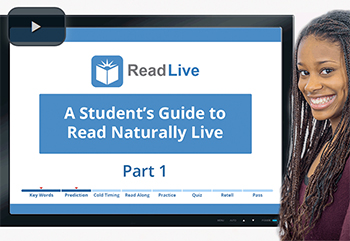 Step 4: Teach
Thoroughly teach each step and feature of the program so students learn to work independently and efficiently.