Take Aim Small-Group Format: Indigo example: Student Mini-Packet
(345 Views)
STUDENT MINI-PACKET
When a student completes the Student Mini-Packet, the result will look similar to this page. Notice that all of the answers are completed.

​ View sample sketches
K. Check the Hink Pink
Students write their answers from the multiple-choice questions in the appropriate spaces to reveal a rhyming word puzzle, which students use to confirm that they have correctly answered the multiple-choice questions.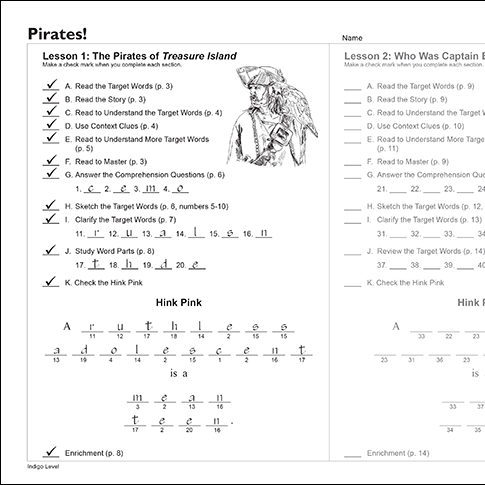 ​