Take Aim Small-Group Format: Goldenrod example: Step J
(250 Views)
J. Study Word Parts/Review the Target Words
In the first lesson, students are taught a word part (prefix, suffix, or root) and answer questions. In lessons 2, 3, and 4, students apply their understanding of the target words by answering questions.

​ View answers on sample mini-packet
Enrichment: Apply the Target Words
Students use their knowledge of some of the target words to describe examples or events from their own experiences by responding to four open-ended questions.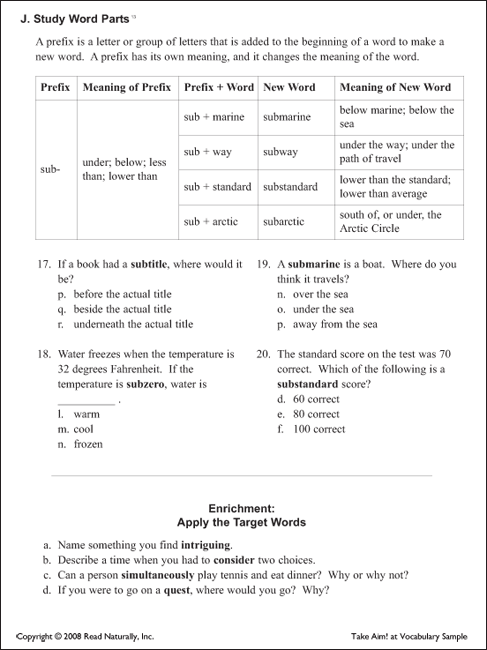 ​