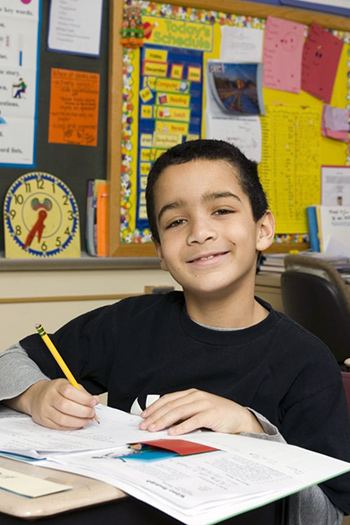 As the conference coordinator here at Read Naturally, I often have the chance to exhibit Read Naturally at conferences across the country. I love this part of my job because I get to talk to hundreds of educators face to face. It's always meaningful to discuss a school's successes and difficulties and to help educators get the most out of their Read Naturally program.
At a conference last spring, I had the opportunity to talk with an educator from Colorado. She talked about her love of the program and explained why the American Manners and Customs series (originally designed to be used with ELL students) has done wonders for her autistic students. I asked her to elaborate, and here is what she said:
Read Naturally's American Manners and Customs series is a great way to help students with autism learn to read, with the exciting bonus of introducing them to practical social skills that so many people with autism struggle to learn and understand. I've used the American Manners and Customs series with many students with autism in grades 3-5, and I have seen great success not only with reading skills, but in the students' grasping of critical social skills as well. Listening to and reading the passages many times, answering questions about the passages, writing a summary of the materials read, then verbally discussing the material with a teacher – this all combines to create a wonderful, effective social skills lesson for these very special students! Several of my students then take copies of their Read Naturally materials home, allowing parents to reinforce the ideas presented in the stories. It's a win-win situation!
I've also found that students with autism benefit greatly from the Idioms series offered by Read Naturally, as these students also struggle to understand many of the phrases used in everyday language. The stories offered in this program offer students the opportunity to make sense of confusing idioms they hear daily.
American Manners and Customs and Idioms provide more than the opportunity to increase reading skills. For students with autism, these programs help decode the world!
Are you interested in trying the American Manners and Customs series with your students? Additional information can be found on our website or by calling our customer service department at 800.788.4085.
Have you found a specific program to be especially helpful with a particular group of students? Please share!