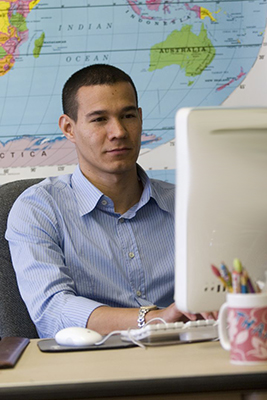 If there is one upside to these strange times, it's that our schedules all have a little more breathing room. We hope you're enjoying a summer of fewer plans and more time to relax. We hate to fill up your delightfully empty calendar, but we do want to put a few important dates on your radar. We have three free public webinars scheduled in August that you won't want to miss.
Please register here to attend the following webinars as you prepare for the upcoming school year:
Back to School with Read Live
Wednesday, August 12, 11:00–11:30 a.m. CDT
Educators with existing Read Live accounts typically need to perform account maintenance at the beginning of a new school year. This webinar will show you how to advance students to the next grade, work with homerooms and personal groups, reassign licenses to new students, and more. Click here to register.

Read Live Basics
Wednesday, August 19, 11:00 a.m. –12:00 p.m. CDT
Refresh your understanding of research-based Read Live, and learn how to get your students started on the path to reading success as the school year begins. You'll also learn about an exciting new curriculum option being added to Read Live for students who need more systematic phonics instruction. The webinar will also review the Read Naturally Live steps and why each step is critical for achieving maximum results. Click here to register.

Using Read Live in a Distance-Learning Model
Wednesday, August 26, 11:00 a.m. –12:00 p.m. CDT
If your school will continue to depend on distance learning as the school year begins, learn how web-based Read Live can be an effective online learning resource that teachers, learners, and parents can take advantage of outside the classroom. Students work through the independent steps of the program on their own and collaborate with a teacher (or parent) on steps requiring teacher involvement. Click here to register.
We encourage you to sign up for these webinars even if you can't attend them live. If you sign up, we will email you a recording of the webinar so you can view it at your convenience. You can also view recordings of previous webinars here. Check out our extensive list; you'll likely find a webinar to address the questions or curiosities you may have about our programs.
If you have an idea for a webinar that you don't see on our list, please let us know! You can also use this form to request a private webinar with a Read Live expert for your team. A private webinar can demonstrate the features and benefits of our programs through a live, interactive presentation. A Read Naturally representative will give a 30- to 45-minute presentation through a web browser and interact with your group by phone.
We hope to "see" you at our webinars next month, and as always, please reach out if we can help you in any way.