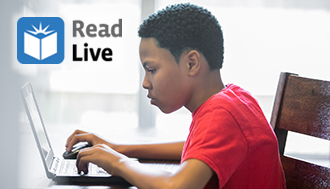 Now that the school year is half over, many teachers wonder if it's too late to begin a Read Live intervention. The answer is, "no!" It's never too late to implement Read Live or to add students to your existing account. Once you've trained students in how to use the program, they will start benefitting right away. They can even continue using the program over the summer.
Use recent benchmark assessment scores or other relevant data to identify students who could benefit from a Read Live intervention. Place your students in the program and then train them in how to use it with the free videos in our A Student's Guide to Read Live series. Teachers new to Read Live may also take advantage of our free online courses for educators, as well as our detailed Read Live User Guide, which includes instructions on how to add and assign licenses to new students.
As always, our team is here to support you too. If you have questions about adding students to your account, training and placing students in the program, or anything else, we are here to help! Please get in touch and let us know how we can help you bring new students aboard.
If you know a student who could benefit from our research-based, high-quality reading solutions, it's always the right time to get started. And don't forget-- we offer a 60-day FREE trial of Read Live to new users. Sign up today!