Fall conference season is here, and it's a busy one. In October and November alone, we're heading to 19 different reading and education conferences throughout the U.S. Chances are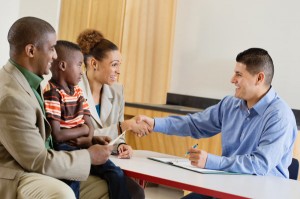 high we'll be in an area near you. Check out our schedule here.
Some of our best-attended shows include International Literacy Association (10/10, New Orleans), Georgia EdTech (11/5, Atlanta), Association of Middle Level Educators (11/7, Nashville), International Dyslexia Association (11/7, Portland), American Speech-Language-Hearing Association (11/21, Orlando), and National Council of Teachers of English (11/21, Baltimore).
At most of these conferences, Read Naturally presenters explain how struggling students have become better readers with Read Naturally's programs. Many of our presenters are educators who have successfully implemented the programs in their classrooms.
Whether you're interested in learning more about how our programs can help your students or you just want to say hi, please stop by our booth! We're eager to meet or reconnect with you. If you're new to Read Naturally, we can set you up with everything you need to start your striving readers on a path to fluency. And if you're already using our programs, we'd love to chat about your experience and share what's new at Read Naturally.