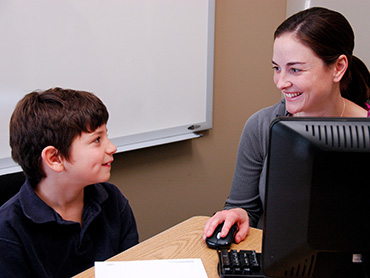 How do you recognize your students' achievements in Read Naturally? Sharing success with parents is one of the best ways to celebrate progress. In Read Naturally Live, this is easier than ever. Did you know the Read Naturally Live program will send emails directly to parents? You don't even need to log into your email! Educators and parents alike are loving this handy feature.
If a parent's email address has been entered as part of the student information, you can email progress letters, certificates, and awards directly from Read Naturally Live. Staff members in a teacher or data entry role can email the parents of students whose Read Naturally Live licenses they hold. Account administrators, principals, and school administrators can email the parents of any students, regardless of who holds the students' licenses.
Here are the steps for emailing Read Naturally Live results to parents:
1. From the Welcome screen, log in, and click the Students tab.
2. Click Read Naturally Live.
3. Find the student whose parent you wish to email, and in the Email Parent column, click Email.
4. In the Read Naturally Live Parent Email window, update the subject line and email text as desired.
5. If desired, add attachments to the email:
- Progress Letter—Check the box and enter a date range on which to report.
- Super Reader Award for completing multiple stories—Check the box and select a series and level for the award.
- Congratulations certificate for most recently completed story—Check the box.
6. Click Send.
It's that simple! You can adjust the email wording to meet your needs, and you can include as many attachments as you'd like. Parents will be glad to receive updates on their child's progress, and students will love celebrating their success at home.
Do you have other effective ways of celebrating student progress? We'd love to hear from you! Leave a comment below to share your thoughts with Read Naturally users.